The owner of Telux glassworks, TELUX Immobilien GmbH, has entered into an exclusive contractual agreement with Ullmannglass GmbH, for the sale of the premises.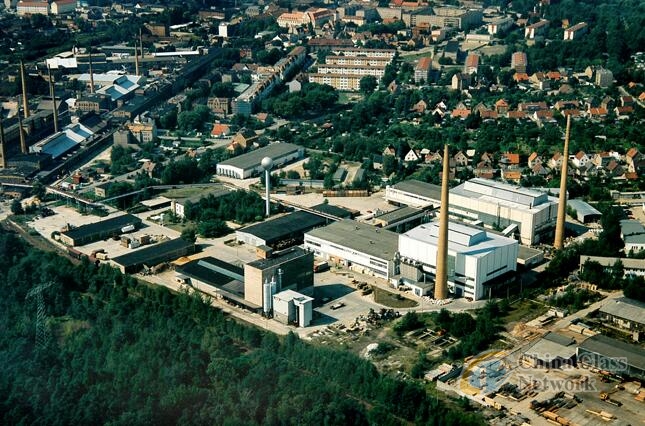 Both companies are closely working together for the course of one year, preparing the project and now starting into the final stage of the same. The sale should be closed by the end of 2020 and in the "Neuwerk" glass production should start in the second half of 2021.
In the 1920's in the so-called "Muskauer Faltenbogen" area around the city of Weißwasser in Oberlausitz, Saxonia, Germany, existed 42 glass factories. Until the end of the 1930's the Weißwasser area was an international centre of glass production.
Nowadays surrounding Weißwasser, in the border triangle where Germany, Poland and
the Czech Republic meet, there are 15 industrial glass production companies, approximatively 40 glass industry service suppliers as well as three universities dedicated to glass.
Until 2008 TELUX glassworks produced high quality glass tubing but in the same year production had to be closed within 24 hours, due to the worldwide economic crisis.
The so called "Neuwerk" with its 45,000 square meters of concrete industrial flooring, two furnaces and production halls (1 x approx. 69,000 cubic meters enclosed space and
1 x approx. 57,000 cubic meters enclosed space), one warehouse (approx. 9,300 cubic
meters enclosed space) as well as an array of smaller buildings is fully developed, and
can, after building the corresponding melting tanks, be operated within a very
short period of time. As a glass industry veteran explained, "In the whole of Europe
you won′t find such a well-maintained, complete and immediately operational glass
production site."